Oral English course with a foreigner tutor in Hong Kong
The features of the English lessons
One-to-one and small group English courses for adults, secondary F1-F6 students and primary P5-P6 students is available in our tutorial centre in Kowloon. The focus is on learning oral English: speaking, listening, grammar and pronunciation. Our foreigner English tutor has long teaching experience with Chinese students in Hong Kong.
Lessons are available at all levels: beginner, intermediate and advanced. The topics cover daily, as well as office, commercial and business English. Classes are held 1-on-1 or you can come with your friends and form small private group.
There is more information on our English tutoring centre website.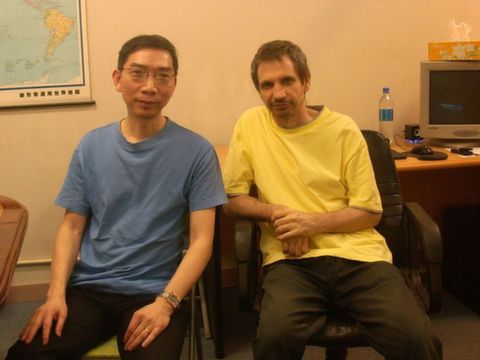 Private lessons for individuals and small groups
The lessons cover a wide variety of topics for general daily use, office, work and business, travel, shopping, eating etc.
Studying can be fun and effective with a foreigner. It is not only language learning but it is also a cultural exchange.
We have created and refined effective learning and teaching methods, which are based on well-thought theories, and broke them down into learning processes and procedures since we opened our school in 1999.
The exercises will improve your brain's language processing speed, your auditory memory and your ability to focus intensively. It is important to develop your learning effectiveness and efficiency so you can spend less time and improve faster.