One to one private oral English course with a Westerner tutor in Hong Kong
The features of the English lessons
One-to-one and small group English courses for adults, university, secondary F1-F6 and primary P5-P6 students are available in our tutorial centre in Kowloon. The focus is on learning oral English: speaking, listening, grammar and pronunciation. Our English teacher has been teaching Chinese people in Hong Kong since 1999.
Lessons are available at all levels: beginner, intermediate and advanced. The topics cover daily, as well as office, commercial and business English. Classes are held 1-on-1 or you can come with your friends and form small private group (2-4 people).
Your learning method will depend on your level and goals. You may just want to be more fluent in conversations and improve your confidence. You may want to prepare for a test or an exam like HKDSE, IELTS, TOEFL, TESOL, TEFL or a job interview, a presentation, a negotiation or a meeting. Or perhaps you want travel or move to another country. Or you want to restart your English learning and this time you are serious and do whatever it takes to build up your proficiency.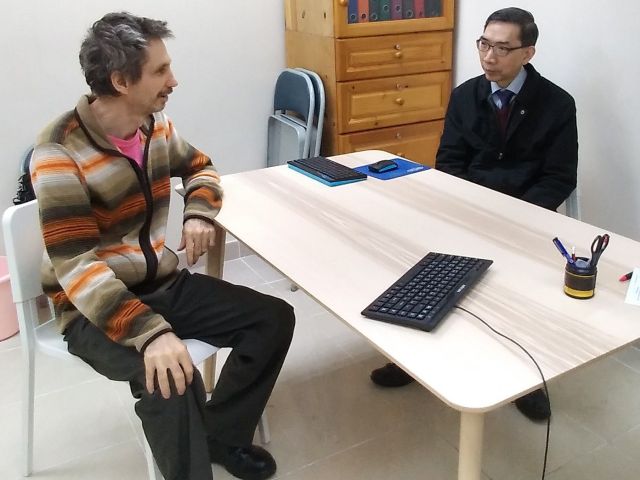 Foundation building and conversation
To cover all the skills and knowledge you need to speak well, we use two methods to help you learn.
One is building the foundations and focusing on the details: using the correct words, grammar and pronunciation, as well as listening to and understanding the details of what you hear and expressing yourself correctly. This means practising simple language structures and sentences to make them automatically accessible when you communicate.
Foundation building is not just for beginner. At any level there are new words, idioms, grammar patterns that you can learn. And you can always improve your listening skills.
The other teaching / learning method is conversation: understanding stories and speeches and expressing your ideas effectively by speaking fluently. This is about the big picture aspect of communication, the meaning, rather than the small details and accuracy.
The higher your oral communication skill is, the more options you have to choose what and how you want to learn in the classroom. As you improve, the length of the conversation part of the lesson will increase.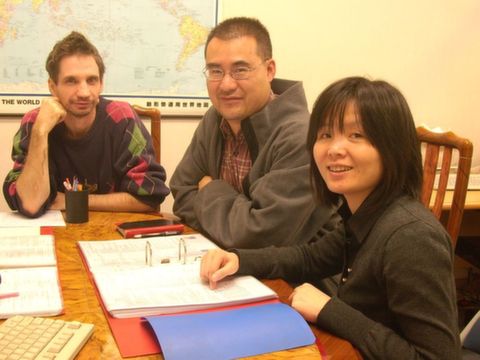 Private lessons for individuals and small groups
The lessons cover a wide variety of topics for general daily use, office, work and business, travel, shopping, eating etc.
Studying can be fun and effective with a foreigner. It is not only language learning but it is also a cultural exchange.
We have created and refined effective learning and teaching methods, which are based on well-thought theories, and broke them down into learning processes and procedures.
The exercises will improve your brain's language processing speed, your auditory memory and your ability to focus intensively. It is important to develop your learning effectiveness and efficiency so you can spend less time and improve faster.